Hello Spacepilot,
the change of the account management has worked technically but obviously there are some confusions for some players. Don't panic! We want to explain the whole process in detail again.
1. create BitMeUp Account
Create your BitMeUp accounton
bitmeup.com
!!!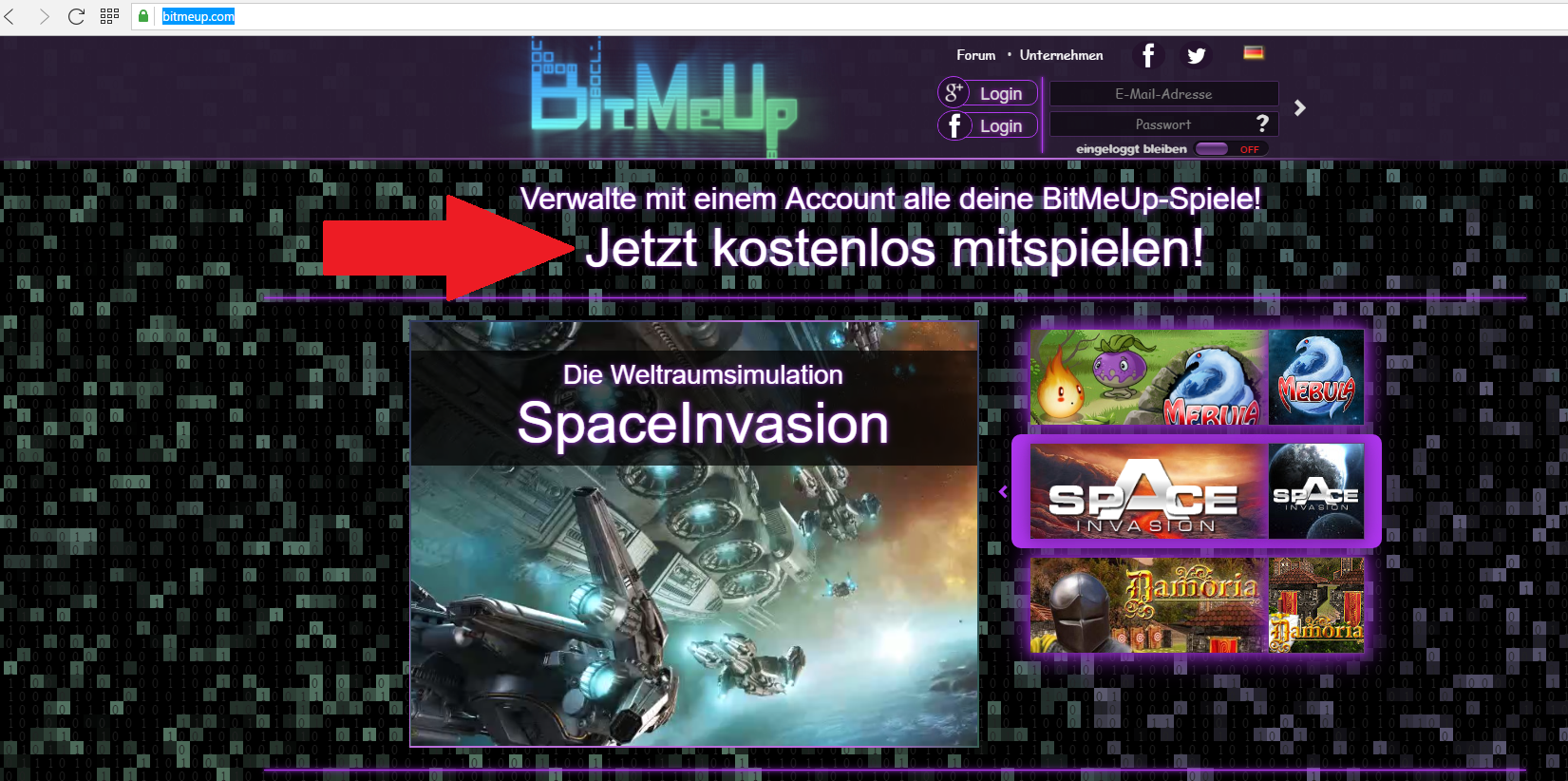 Once you have created your BitMeUp account and clicked the link in the activation email we will proceed.
Caution: do not yet enter the BitMeUp account!!
That's how it should look now.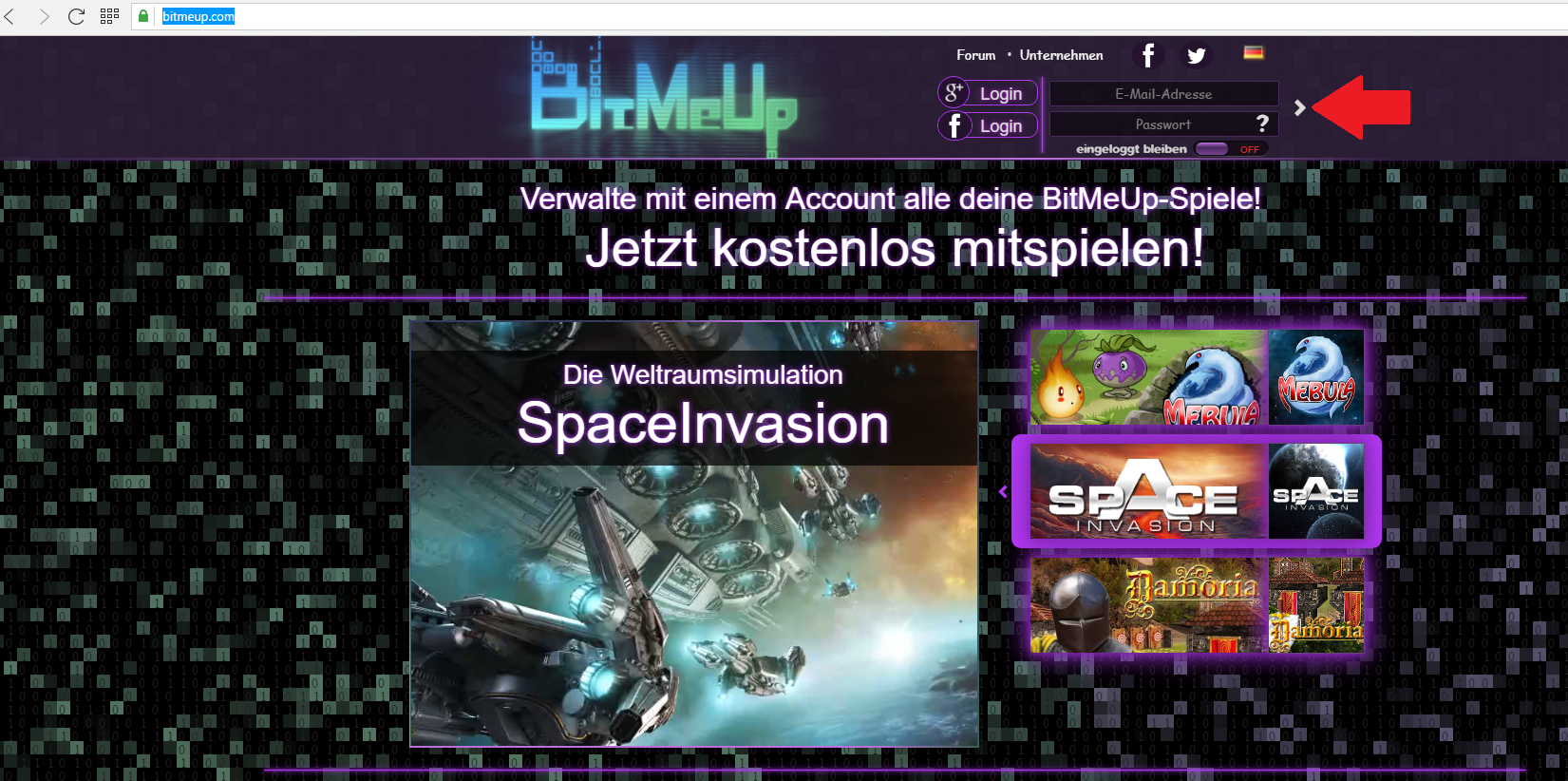 2. Connect the Bigpoint account
Now you got your BitMeUp Account and you want to connect it with the Bigpoint account.
Now go to the Spaceinvasion startpage on
spaceinvasion.bitmeup.com
For taking it over you have to click the link"former bigpoint player" on the start page.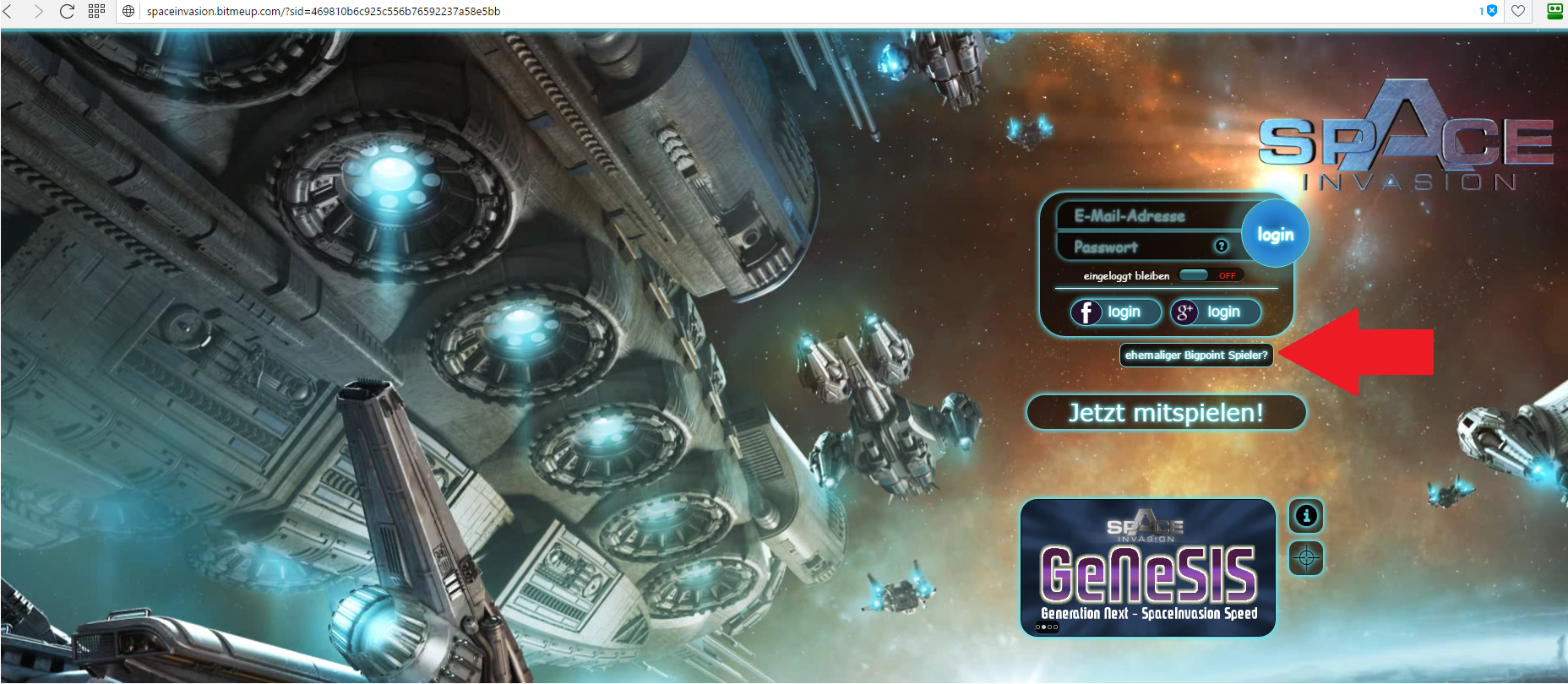 As soon you logged into your bigpoint account it should look like that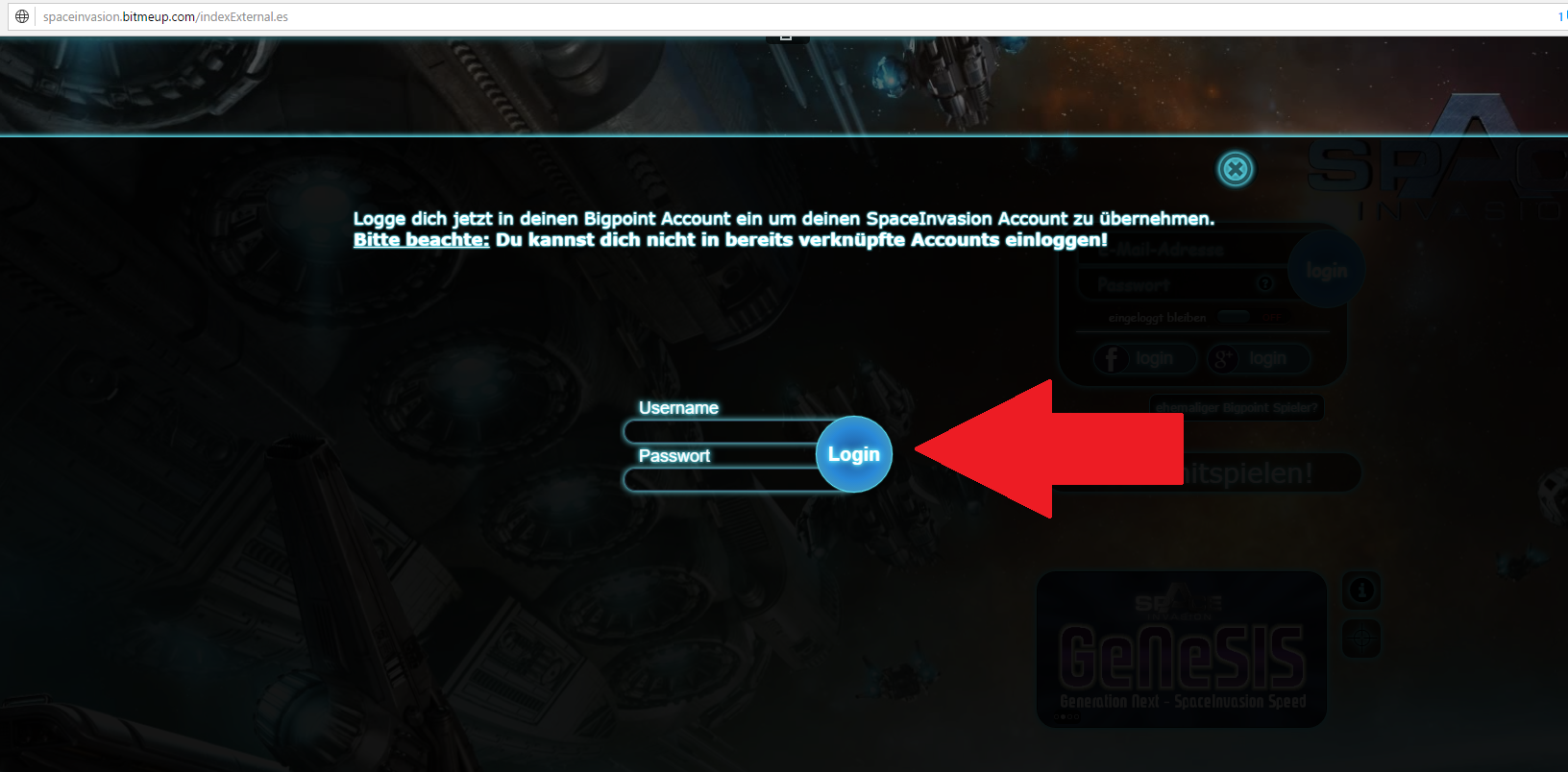 Click on the "Attach Bit#Tag account" button.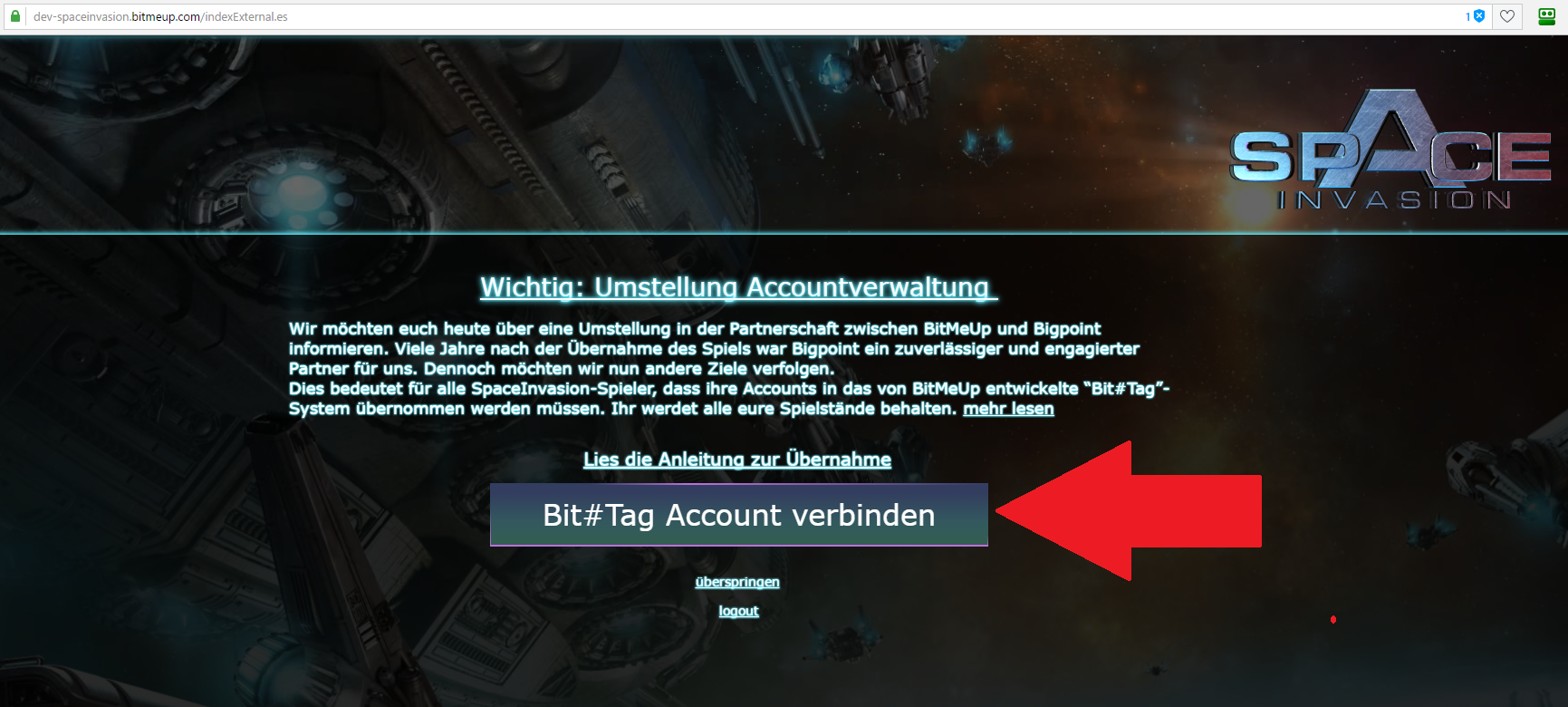 Now log into the just created BitMeUp account.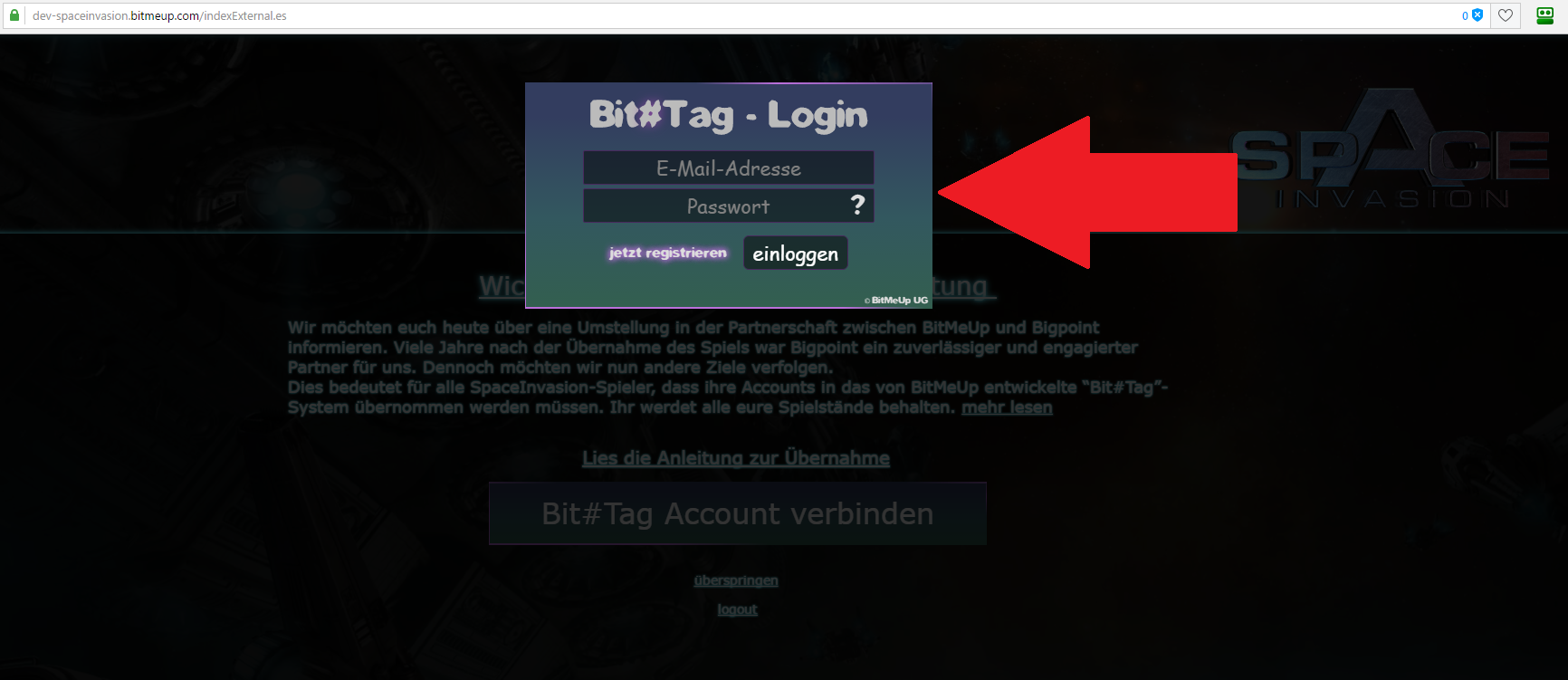 Now you should see the following information, acknowledge these with OK.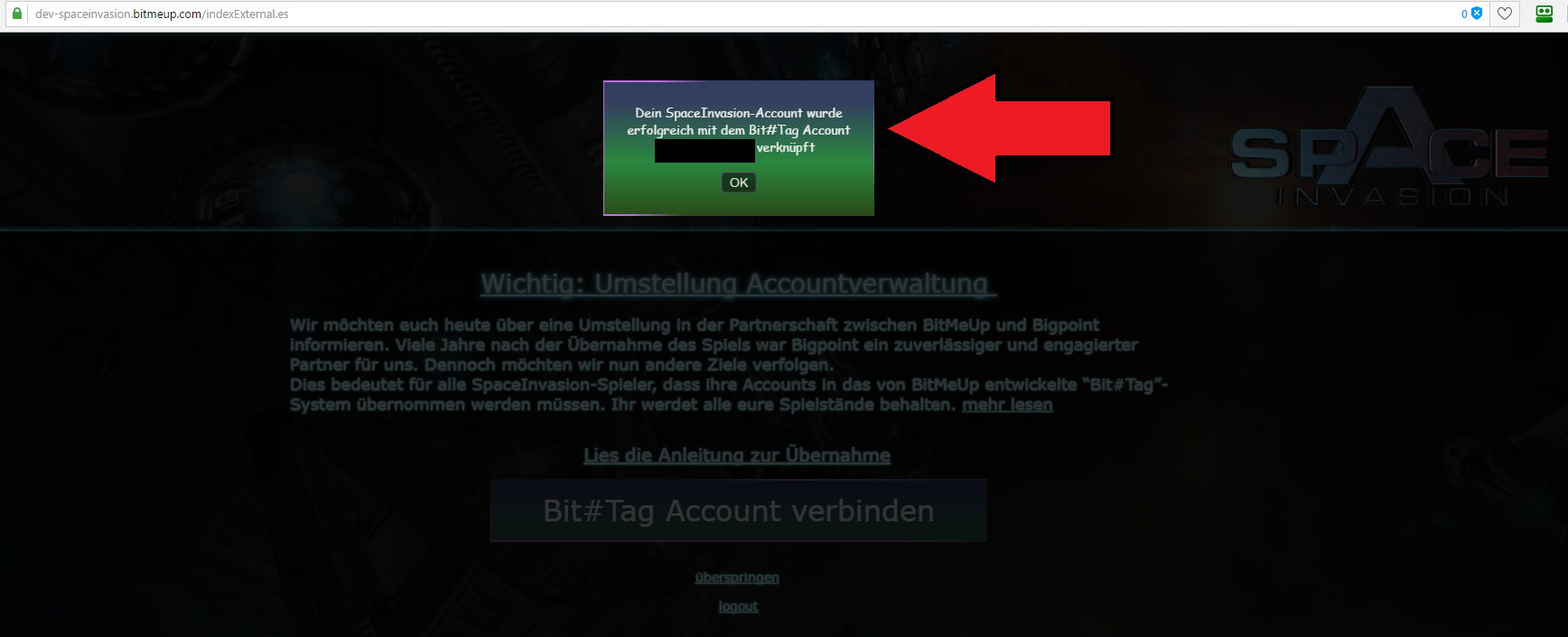 That's it! You now have connected your account successfully.
That's what is shall look like: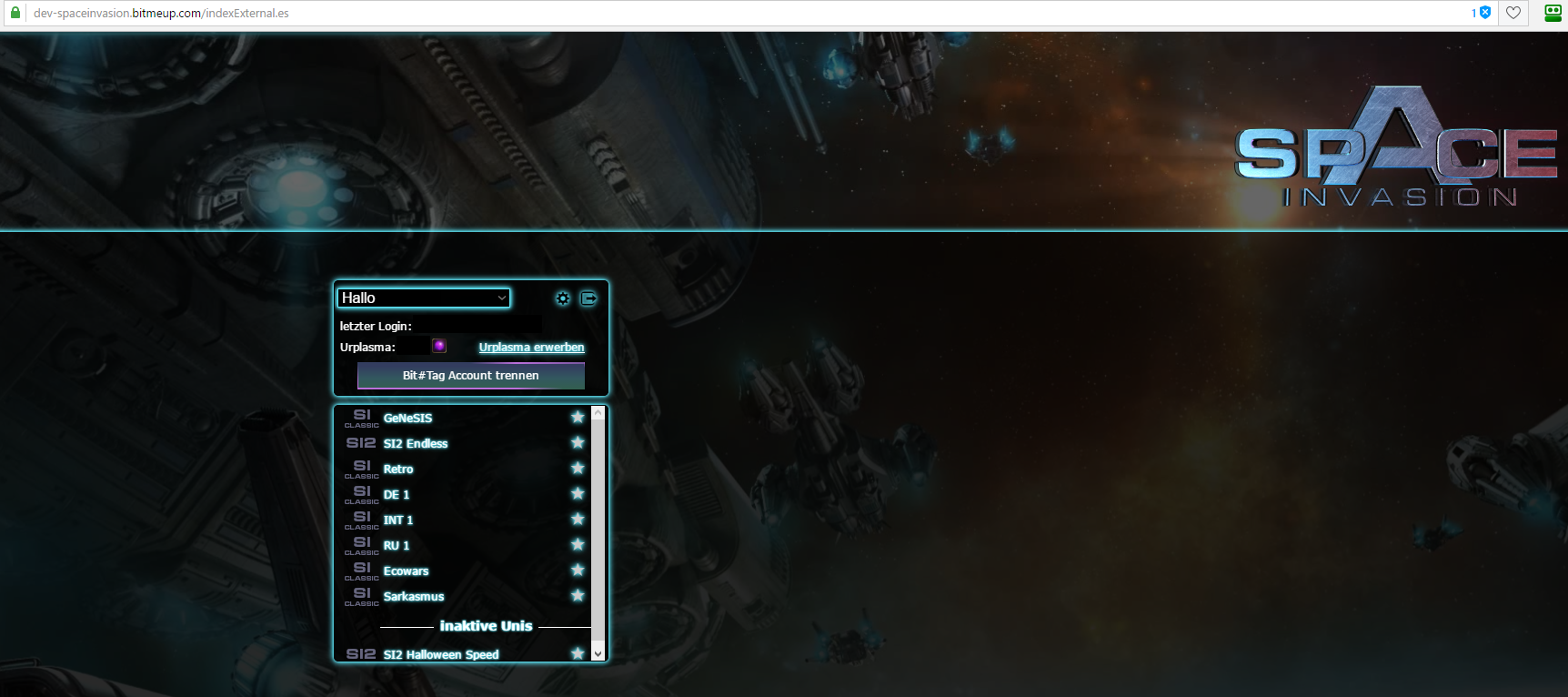 Common pitfalls!!!!
1: I do have a zero (0) points account, where is the real one?
If you created another account before the connection you have more than one account in the universe selection, just use the drop down box.
You can select the newly created zero points acc and detach it from this account to get rid of it once and for all.
Proceed with point 2.
Please bear in mind that you do not detach accounts that you want to play on. Every account detached can be re-attached as long it is one of the old Bigpoint accounts. New accounts are lost (deleted).
2: I have opened a new zero point account in the wrong universe.
If you accidentally create another Account during the take over process, just don't panic. Please write a short message to the GOs via the GO Button (right hand down the bottom) so we know about it. You do not have to enter an ip match or anything.
If you still have question please let us know in
>this<
thread we will answer them asap.
Kind regards,
Your SI Team