Hello Spacepilots
As announced for account transfer, it is now also possible to send gifts to friends. So now you have the opportunity to support your alliance colleagues, to award them prizes for self-designed events or simply to surprise your best friend!
We show you how easy it is!

1. Overview of your gifts
Click the Shop button in the menu bar. There is a new menu point "gifts"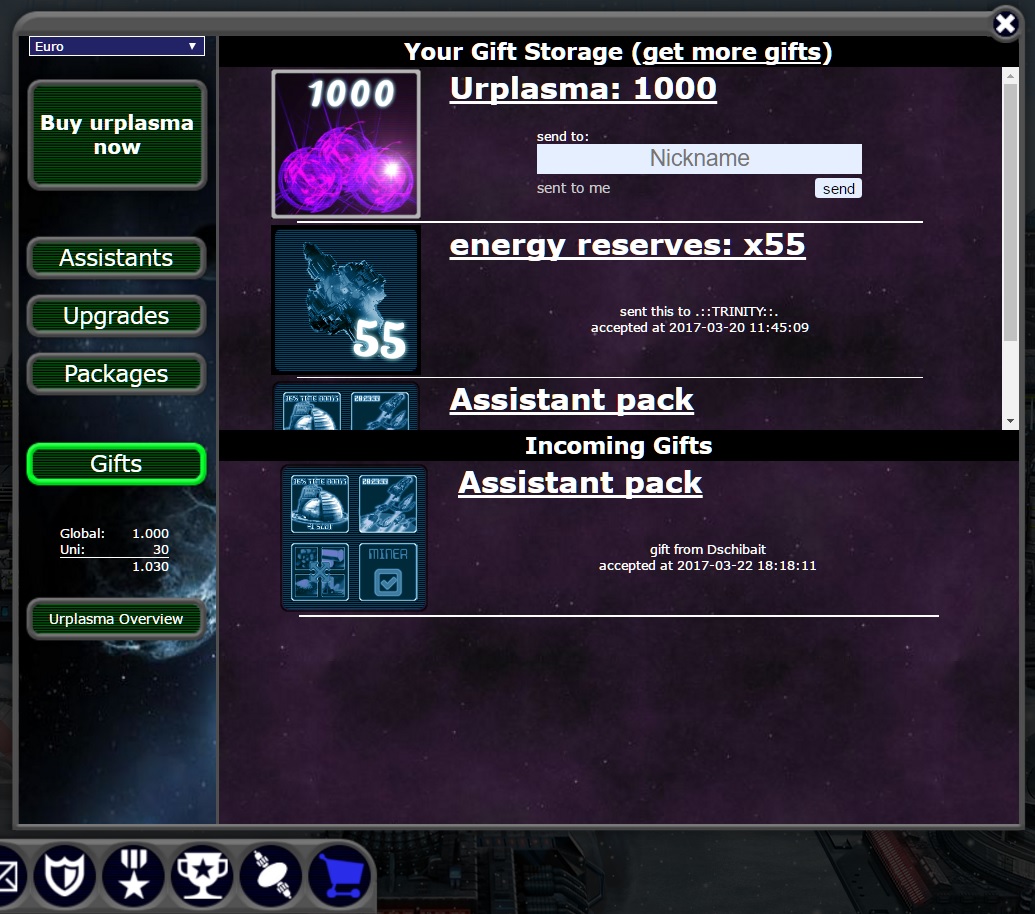 2. Purchase a gift
In the newly designed shop you have a new category "Gifts" within "Itemshop".
Once you purchase a gift, it is bound to your SpaceInvasion account. So you do not have to give it in the universe in which you bought it.
3. Give away your gift
Now send your gift to a friend or use it yourself.

4. Accepting the gift
Now your friend (or you) can accept or reject the gift.
You can withdraw the gift at any time if you plan something else.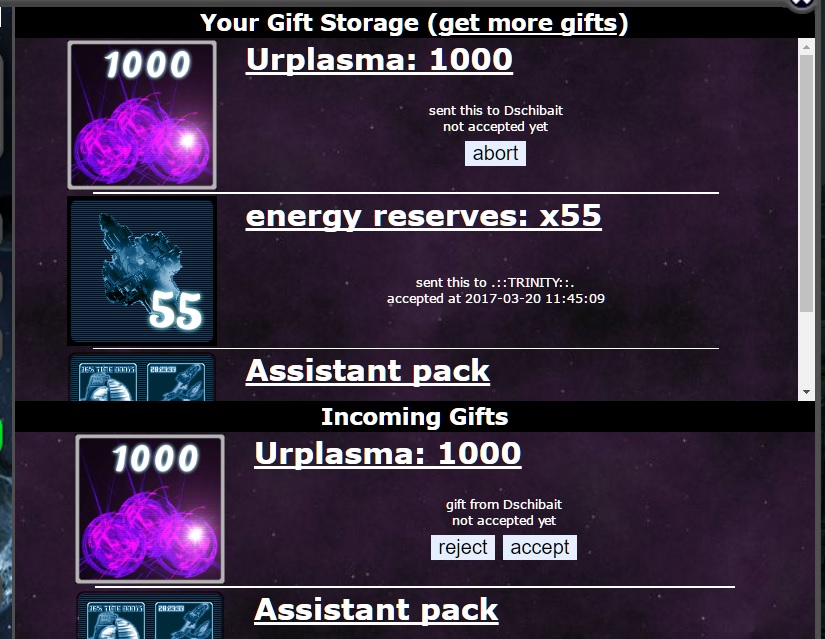 Please note:
You should only accept gifts from friends or people you know. If there are problems with the billing process, ie if your friend does not pay, the corresponding value is deducted from your account.
In the case of deduction, no discount system is taken into account, so the full amount of the Urplasma is charged. We reserve the right to block the consignor of the gift if we suspect that this is malicious or was not given away according to the sense of gifting.
We wish you a lot of fun with giving and receiving the gifts

Best regards
Your SpaceInvasion Team