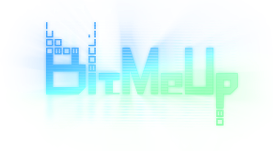 is it possible to add the amount of resources the alien has?

They stopped killing them because it's easier to use 100x acceleration than to attack aliens

big players are generally not interested in attacking them because of resources

I don't blame you !!!

and why all these topics? for what? enjoy your weekends and holidays

a couple of glasses of wine))) I like white wine

many are not happy with your height))))

It's one thing to kill a red player and another thing to kill yellow players from your alliance)))

have you already drunk? do you want to talk?

some believe that we are robots because we have a large online))))

that's right, wanna be top, play a lot

I have only 73 ((((

merry christmas darling

who collected 100k gifts?

it is very difficult to collect 100 thousand gifts in a month (((

but to do it 3 times is not realistic

this is normal!!! people study for years !!!

participate in contests and there you can reduce the time

of course, I'll make him a gift too

and where is the gift for me ???

very sad

why did the packet counter reset to zero?

still have to be 2 days

thanks for the event

now December will be positive

How many boxes can you collect per day? 200? Or is it possible to collect 1400 and then rest all week?

will it be in the game version?