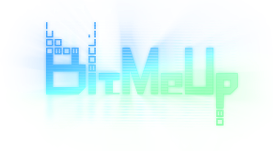 the game is very slow, the forum too

research are now going on for no more than a year each!!!

why speed up? so many events accelerate this process

I propose to allow the yellows to be attacked outside their AZ




and now you can't send a spy (((((

i already reduced the rubble fields in january to about 1/3 of the size before.




I noticed it, it was the right decision




buildings were rendered useless.

on yellow players, maybe it is necessary to cancel the attack zones?

planet "Spacia" now for what? there are few resources compared to debris fields

Display More

some time has passed, what changes have occurred in the game

1. players continue to turn yellow or lose their fleet, but now it's not 2kk-15kk, but already over 300kk

Although this is not what we expected, but all the same, we will write it down as a plus. players spend more time in the game before leaving the game

2. the futility of building mines, there are a lot of resources around, that even a 100x acceleration will not give as many resources as simply collecting rubble fields.

Not building buildings is a minus, here the game team and the players need to come up with something




of course that's not all, there is fatigue from just collecting fields of rubble, it interferes with attack zones to attack a lot, but the events in the game help very well, thank you for this

Merry Christmas to the game team and players!!!

I wish you all creative success, health, I wish you all a peaceful sky!!!!

We are waiting for new ideas in games! a lot has been done to improve the game this year!!

Thank you

I see that even on protection from attacks from big players and huge resources in the form of rubble fields and 100x speed, many players with 100 millions of points turn yellow

at the same time, they did not lose the fleet, but lost interest

will there be a new si2 universe? additional?

there is much less spice in the fields of rubble, this is the right decision

are you leaving the game?

You really wanted to beat me

new changes are of course good, but I will repeat again that 25% is a bit much, 10% is the most

and a lot of rubble fields and they are big, a lot of aliens that generate rubble fields

now it is not necessary to attack each other, the main thing is to collect fields of rubble

I join in the congratulations

we all understand how such changes will affect the game)))

we want the players not to send their large fleet for 3 weeks on a rescue flight and at the same time only collect rubble fields without risking anything, it is impossible to catch such

how do you like the idea of reducing the rescue flight time to 72 hours?

very large fields of rubble

now you don't even have to look for them, all galaxies are covered with them

this can only be done for events for a short time

somehow it became boring to collect these fields of rubble all day long and for what? Rescue flight restriction was never set

wolf you have been playing for many years and in 2 weeks you were overtaken by the fleet))))

where's the justice?

I like crushed stone fields)))) although you can slightly reduce

the area of crushed stone fields can be reduced

why so many resources?